OLD MISSION SAN LUIS REY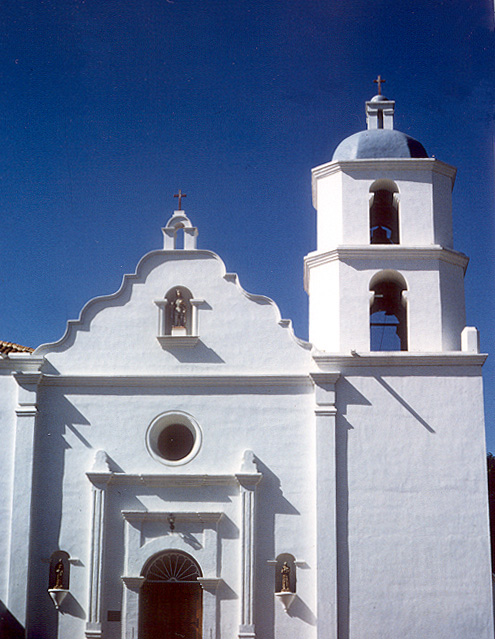 Since their development more than Fifty years ago, Maas-Rowe carillons have been installed in thousands of churches, colleges and civic buildings. Today's Maas-Rowe Carillon combines computerized controls with the sound of genuine struck metal.

Maas-Rowe Carillons have been chosen as a timeless memorial by many individuals and families.
A Maas-Rowe Carillon was installed in the Old Mission San Luis Rey, California in 1975.
It rings the daily Angelus, Westminster Chimes, and Mass Calls.
The Maas-Rowe instrument uses "miniature bells" rather than tons of metal to produce an authentic sound that is amplified millions of times before being projected through special tower speakers.
By striking metal to generate the tone, Maas-Rowe produces an authentic sound acclaimed by musical experts.
A Maas-Rowe Compact Disc Carillon has been added to the system for playing carillon music.


More Carillons:
Immaculata Chapel
California Tower
Community Church of Joy
Coral Ridge Presbyterian
Expo Tower

Other Products:
Home
Tower Clocks Main
Architectural Clocks
Clock Restorations
Carillons
Cast Bells
Church Signs