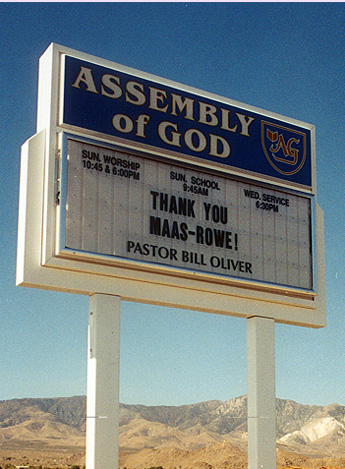 Assembly of God Church - Lucerne Valley, California
4ft. high x 6ft. wide double sided sign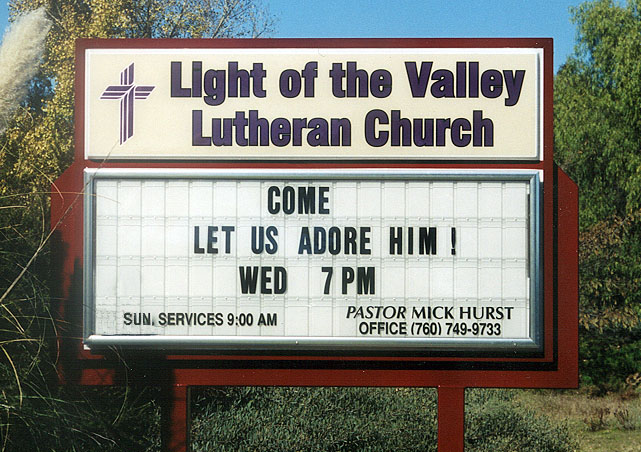 Light of the Valley Luthran Church
Valley Center, California
4ft. high x 6ft. wide double sided sign

Studies have proven that a good looking and informative Sign will attract people to the facility. Adding a few new members could more than pay for the cost of one of these very economical signs.
Maas-Rowe Signs feature a Bulletin Board section where you can place messages to communicate with the community.
This allows you to change the Worship times, the Name of the Pastor, Telephone numbers, etc., on site as necessary.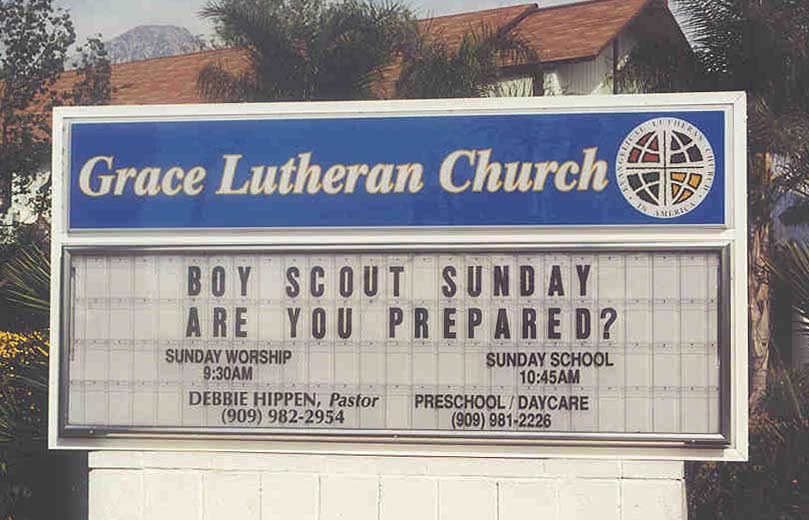 Grace Lutheran Church - Upland, California
4ft. high x 6ft. wide double sided sign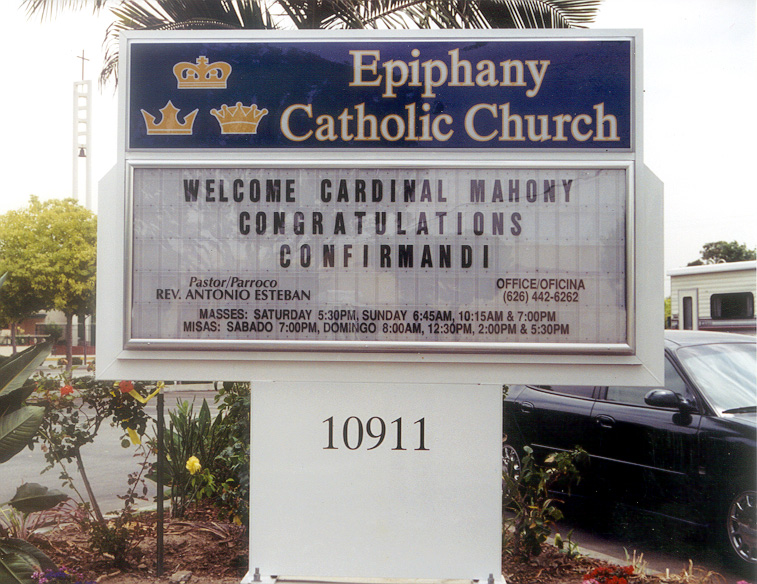 Epiphany Catholic Church - El Monte, California
4ft. high x 6ft. wide double sided sign