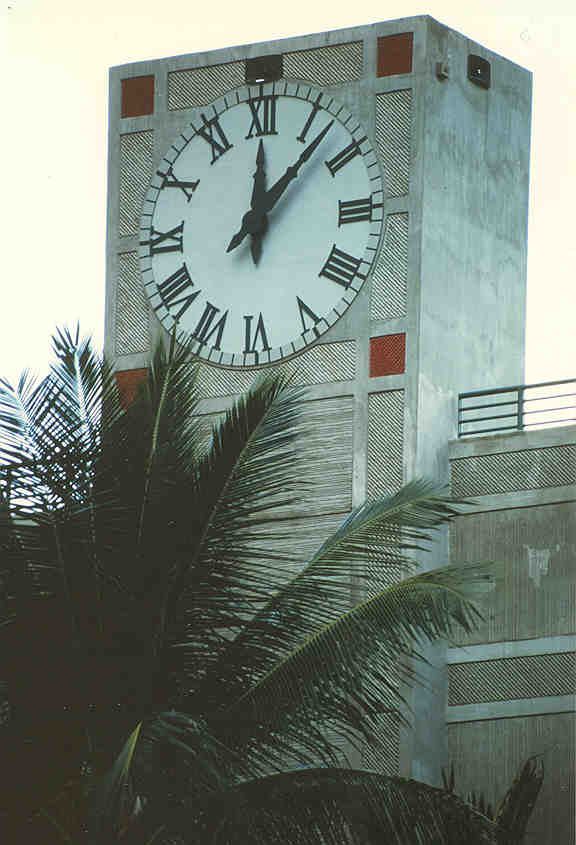 Since this location is near the ocean, the Hands and Numerals were provided with a thirty-year rated fluoropon coating.
While this is an extra cost coating, it ensures the longevity of the project.
ATOZ Parking Structure
Honolulu, Hawaii
To create this twelve foot Clock Face with Minute Marks, Maas-Rowe attached flat-cut aluminum Roman Numerals directly to the Concrete wall.
The Minute Marks were applied in a baked enamel to the ring segments.
Maas-Rowe provided a template for locating the Roman Numerals and a special jig for precisely locating the Ring Segments.
---

Photos by Paul Rowe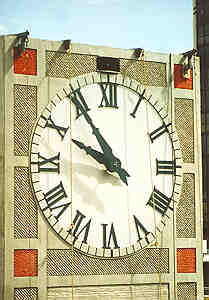 The Carillon Speakers just above the Clock Faces project Westminster Chimes using a Maas-Rowe Digital Chronobell system.
This type of speaker can also be set behind such openings and louvres or grilles used to make them invisible.